Large Chests
Connecticut River Valley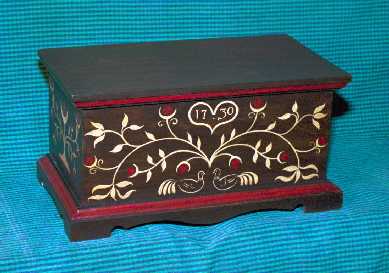 This 1730 design is adapted from a chest made in the Connecticut River Valley. White motifs with monochromatic accents are also seen on furniture made in Guilford, CT and Taunton, MA around the same time period.
Price: $125
(Shipping & Handling not included)
Item #: 114
To purchase click here.