Large Chests
Lancaster County Chest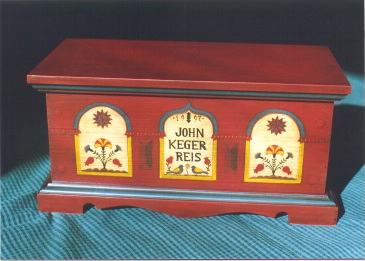 Our adaptation of this Lancaster County Style chest is ideal for adding dates and names or initials. The original, dated 1767, is exhibited at the Lancaster Heritage Museum.

Personalizing a chest with names and dates was a tradition with many artisans.

Price: $125
(Shipping & Handling not included)
Item #: 107
To purchase click here.