Recipe Boxes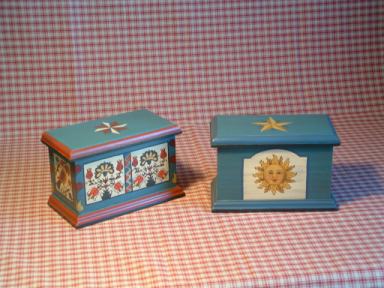 The left one is a Pennsylvania German pattern based on a small chest dated 1787 on display at the Reading Museum. The Sun, Moon and Stars pattern on the right is is a design motif dating back to ancient times and is seen in many cultures. In Early American folk art, it frequently decorates clock faces.
Price: $45
(Shipping & Handling not included)
Item #: 500
To purchase click here.